FSU Students Selected for SC10 Volunteer Program
Verónica Vergara Larrea and Ian Johnson were selected as student volunteers for the SuperComputing 2010 Conference in New Orleans, Louisianian. Student volunteers receive funding to attend the meeting and will have the opportunity to learn about and discuss the latest high performance computing and networking technologies and meet leading researchers from around the world while contributing to the success of SC10.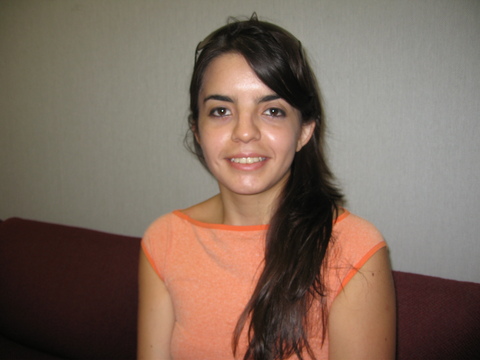 Verónica obtained her B.S in Mathematics/Physics at Reed College in Portland Oregon and joined the Department of Scientific Computing at Florida State University in the Fall of 2009. Her research focus is on parallel algorithms for the construction of Voronoi Tessellations and Delaunay triangulations. She is working towards a master's degree in Computational Science under the guidance of Dr. Max Gunzburger.
Ian is a second year graduate student in the Department of Scientific Computing. His research is in high performance visualization, especially utilizing General Purpose GPU programming for accelerating parallelizable problems. Ian enjoys teaching and is currently the teaching assistant for the Department's Game Design Course.